Home Heating Oil
Oil is a major source of heat for homes and businesses in the Fairbanks region. In or out of town, you need a reliable source of heating oil that can meet the unique needs of life in Alaska. The team at Alaska Aerofuel has been serving the heating oil needs of the Fairbanks community since 1982 and is committed to providing customer service that stands out.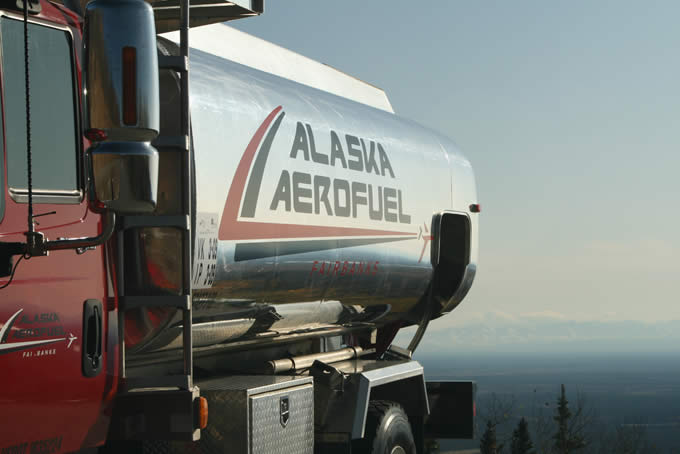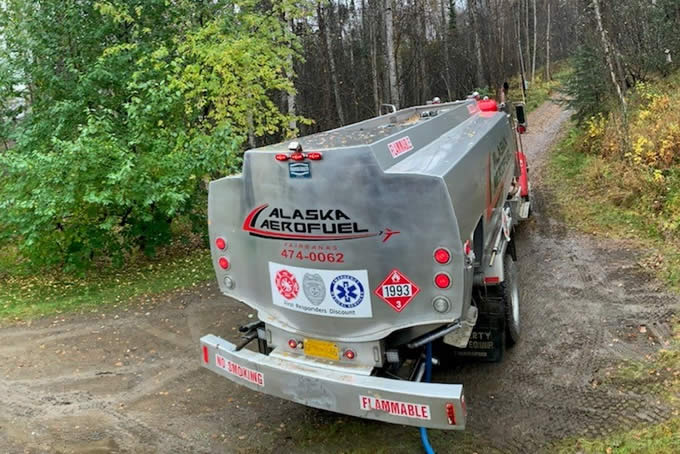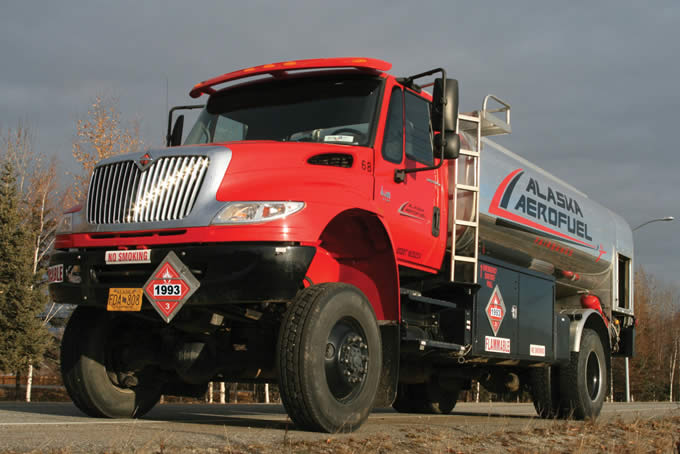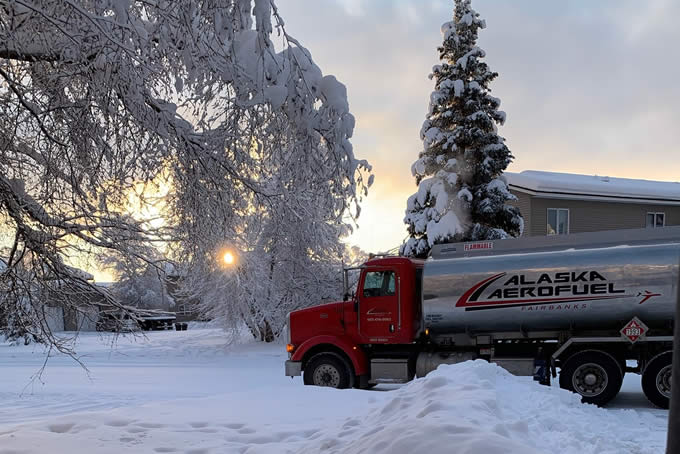 Drivers & Equipment
When ordering heating oil with Alaska Aerofuel, you have the comfort of knowing that your fuel is being delivered by our courteous and professional drivers. Our drivers experience thorough training before delivering your fuel.

Alaska Aerofuel has a fleet of well-maintained fuel trucks to assure that we have the right piece of equipment for the right application. Service is important, and so is the equipment used to provide the service. We have the equipment and trained staff to get the job done.
Highlights

Competitive Prices

150' arctic grade fuel hose

Automatic/Call in delivery service

Discounts offered (Auto Fill, Military, Senior, 1st Responder)

24 hour #1 Heating Oil Self-Serve pump
Services

#1 heating oil delivery service for residential and commercial businesses

Auto Fill delivery service

Call-In delivery service

Budget Plan Program

Scheduled delivery service
Auto Fill
Auto Fill is a great option for customers that want to set their heating oil tank up for automatic deliveries where Alaska Aerofuel fills your heating oil tank based off of fuel usage. The minimum tank size for going onto auto fill is a 300 gallon tank. All our Auto Fill customers are Auto Credit Card Pay.
Budget Plans
Our Budget Plan allows customers to be on an automatic delivery schedule the same as an Auto Fill customer and pay a set monthly payment instead of paying for the fuel at the time of delivery. Our Budget Plan runs for 12 months from June 1st to May 30th with scheduled monthly payments.
Call-In
Being on Call-In allows customers to call in and order fuel when they desire or need to. With the market changing daily and heating oil pricing fluctuating, this is a good option for customers to order on their schedule.
Self-Serve
Alaska Aerofuel offers a 24 hour self-serve pump for #1 heating oil located at 5855 Aerofuel Place Fairbanks, AK. Giving you the option to haul your own heating oil at a reduced rate anytime day or night.
Office Location
5904 Old Airport Way Suite 133
Fairbanks, AK
Phone: 907-474-0062
Email:
heating-oil@alaskaaerofuel.com
Like us on Facebook for Specials, Discounts and Events!